The Indonesian National Shipowners Association (INSA) encourages the government's commitment to continue to implement the cabotage principle which has a positive impact on Indonesia's national and economic shipping industry.
JAKARTA (infolog): INSA Chairman Carmelita Hartoto in Jakarta, Saturday (05/26/2018) said some countries even had already applied the cabotage principle before Indonesia.
Some countries that have previously applied cabotage principles such as the United States, Brazil, Canada, Japan, India, China, Australia, Philippines and so on.
"The application of the cabotage principle as stipulated in Presidential Decree 5/2005 and Law No. 17/2008 on Shipping must be maintained for the sake of national sovereignty," he said  as quoted by Industry.co.id as saying.
According to him, the synergy between INSA with maritime stakeholders, especially with government agencies is absolutely necessary in order to succeed the government's program to make the oceans as the basis of the nation's future.
INSA is also regularly and consistently active in providing input and brainstorming ideas in order to advance the national shipping industry.
"INSA appreciates the synergy between the government and INSA so far, such as the involvement of national private merchant shipping in sea toll programs, as well as the offering of operational cooperation in the current port management," he said.
According to Carmelita, the INSA synergy with government agencies is absolutely necessary, formulate new policies, or find solutions to any maritime problems that arise.
With INSA communications with government agencies and other stakeholders, of course, to avoid the occurrence of new costs, which is counter productive with a common agenda to lower the cost of national logistics.
In addition, Carmelita admitted, it always supports government policies that lead to the development of maritime economy.
As with "direct call" (indirect exports) which indirectly stimulate economic growth in the region and improve the regional superior products to be distributed abroad and domestically.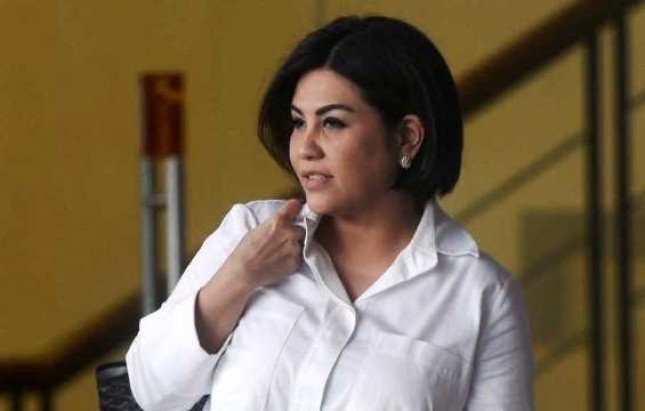 Meanwhile, General Secretary of DPP INSA Budhi Halim said two-thirds of Indonesia's territory is an ocean, which certainly requires a number of tools to maintain its sovereignty.
In addition to adequate infrastructure development at each frontier, it is also necessary to have a single body of Indonesian sea and coast guard.
Law No. 17/2008 on Shipping mandates the establishment of a single body of sea and coast guard or "sea and coast guard".
Under the Act, the formation of a single body of "sea and coast guard" is no later than three years after the law is passed.
According to him, the formation of "sea and coast guard" is needed to avoid the overlapping of law enforcement authority in the Indonesian sea, so that will encourage the smooth operation of ships in the middle of the ocean.
"Homework on our maritime world is one of the formation of 'sea and coast guard' which until now has not been realized, the establishment of this body needs serious attention to the progress of our maritime world in the future," he said. (ac)