A railway logistics hub is now present at Kleri Station, Karawang which will connect to the industrial area and facilitate the flow of goods.
Acting President Director of PT Kereta Api Logistik (Kalog) Junaidi Nasution in the inauguration of Klari terminal station in Karawang on Thursday said the presence of the station as a hub is an increase in freight services.
The operation of the Klati terminal station is marked by the departure of the Klari-Kalimas chain of Container Containers with a 20 GD sta- tation or the equivalent of 40 TEUs.
"The terminal of this merchandise as a hub to support some trains from Java, or Surabaya to Jakarta or to Cilegon stop here," he said as quoted by Antaranews.com as saying here this week.
Junaidi said the selection of Klari Station, Karawang in addition to the center of the industrial area, as well as its position is in the middle of the KA Logistics trip.
"Usually from Bandung to Cikarang Dry Port or directly to Tanjung Priok, now can be put here first," he said.
For the East, he said he could stop at Ronggowarsito Station, Semarang while for the West in Klari Station, Karawang.
"For the new trials will be operated one Kalog from here, with a capacity of 30 carriages that can contain 500 containers and a terminal area of ​​1.3 hectares," he said.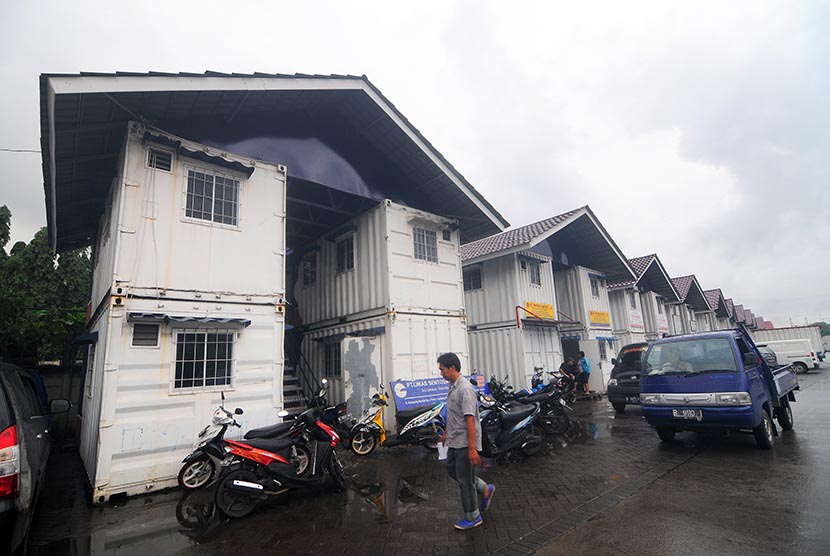 According to Junaidi, the ease of access and travel time factors are key to the smoothness of the logistics chain.
To that end, he said to answer the need, his side took the initiative and strategic step by connecting freight based on railway to industrial area through Klari terminal station which will serve Cikarang, Karawang, Cikampek, Purwakarta and surrounding areas.
"Being at the center of the industrial point, Klari's terminal station offers easy access that will also have a positive impact on effectiveness and efficiency," he said.
He added that the potential of around 2,000 TEUs per month is expected to boost the company's growth in Container Container Service.
Kalog Klari Hub will be a hub or "transhipment" service to various routes, such as Bandung, Semarang, Surabaya and surrounding areas.
Furthermore, Klari's terminal station will also connect the available service points, thus offering a variety of relationships to meet each business's needs.
With an area of ​​1.3 hectares, Klari Stations Terminal Station has a container field facility with a capacity of over 400 TEUs and will be developed to 1,000 TEUs by 2018.
"The terminal station is equipped with an overcapping facility that connects directly to the railway line and enables loading and unloading activities, thereby reducing the risk of damage to goods due to weather factors," he said.
According to Junaidi, the availability of overcaping is an ideal facility for commodity transportation such as cement, coil plate, "calcium carbonate" and others. (ac)