PT Kereta Api Indonesia (KAI) is preparing funds for train rejuvenation and new train purchases of Rp 900 billion or 45 percent of the proceeds of KAI bond issuance of Rp 2 trillion.
JAKARTA (infolog): KAI Infrastructure Management Director Bambang Eko Martono said the funds will be used for fleet rejuvenation and the purchase of new trains totaling 438.
"Approximately Rp 900 billion will be used for the procurement of 438 new trains, so from 438 most of the replacement, a small portion for new trains or connections," Bambang said at the Indonesia Stock Exchange Building (IDX) 22/11/2017) as quoted by Kompas.com as saying.
According to him, the company is currently conducting a survey related to the train that required additional fleet and rejuvenation of the train fleet. Thus, it does not know more about the number of new train additions.
"We are also making a survey for the train majors that occupancy rate is high, we will increase the frequency," said Bambang.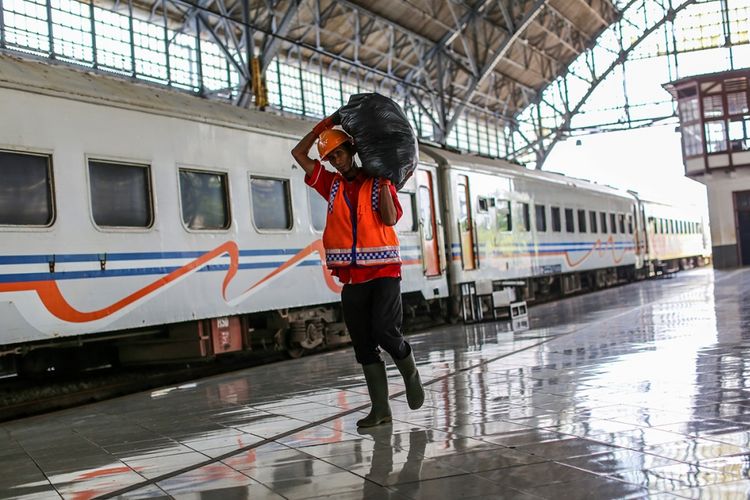 As is known, PT Kereta Api Indonesia (KAI) officially listed bond I which is the first bond of KAI in Indonesia Stock Exchange (IDX) with a value of Rp 2 trillion.
KAI's Director of Finance Didiek Hartantyo said the initial bonds were divided into two series, with Series A being a five-year term with an indicative coupon rate of 7.75 percent per year and Series B with a seven-year term with an indicative coupon rate of 8.25 percent per year.
According to him, the first bond is made KAI in order to provide strengthening in the capital structure of the company amid the amount of assignment from the government.
"In the midst of heavy duty and the large scale of projects being undertaken or to be undertaken by KAI, it will require substantial capital to fund the project, so capital is urgently needed," Didiek said. (ac)