The Indonesian Truck Entrepreneurs Association (Aptrindo) of the Tanjung Emas Port DPC held a training and competency test for drivers of container transportation at the Horison NJ Semarang hotel, Tuesday (7/8). The training and competency test is the first in Indonesia so that it is expected to be a model for other ports in Indonesia.
SEMARANG (infolog): The Head of Tanjung Emas Port DPC Aptrindo Semarang Supriyono explained that the training and competency tests were attended by 40 container transport drivers and would later include all drivers who were members of the Tanjung Emas Aptrindo totaling 500 people.
"At present there are only 40 people, but we will gradually test them all and the end of 2019 will be all," he said as quoted by Suaramerdeka.com as saying.
Supriyono said the purpose of this training and competency test was to reduce the number of accidents on the highway and also in the port environment so that it could improve the driving system.
Later after the training will be conducted a competency test conducted by LSS Insan Prima which is BNSP standard on 11 August 2018 in the Cipta Area.
Building market confidence
The Head of DPW of the Indonesian Logistics and Forwarder Association (ALFI) of Central Java and DIY Ari Wibowo said this training and competency test had to be done considering that the ASEAN Economic Community had begun to run and with this competence also increased the confidence of exporters and importers.
"With this training and competency test the driver can be professional in serving customers so that it can eliminate the scourge of the causes of accidents on the highway by having drivers who have good driving ethics," he said.
Head of Central Java Regional Police Sub-Directorate, AKBP Indra Kurnia Manungsong, added that with this training and competency test, it was hoped that it would reduce traffic accidents caused by heavy vehicles.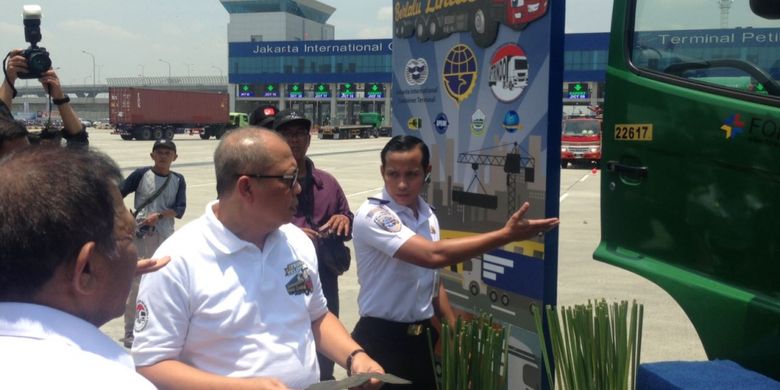 Last year in Central Java there were more or less accidents involving heavy vehicles as many as 17 thousand cases with the main factor of human error.
"With this training, it is hoped that it will be able to change drivers into orderly traffic because what is seen is not the way to drive, but the driving ethics including driver health, vehicle readiness and completeness of the documents," he explained. (ac)